Missions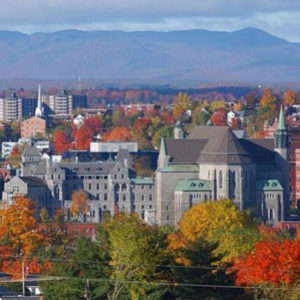 DOVE Canada Mission is offering an opportunity to take part in a combined six day event of Prayer and Renewal    November 17 – 22 2018

Spend three days in Sherbrooke Quebec interceding for church planting and ministry initiatives in this region. Prayer will take place in the community and onsite at The Garden Gate House Church and the Quebec House of Prayer. Immediately following this intensive prayer weekend, the team will spend three further days on a guided retreat at a peaceful rural center sitting amidst 82 acres and situated a short distance from Ottawa, Canada's capital.
This will be a time of refreshing, replenishing and renewal for the DOVE prayer warriors!
Cost of the entire trip: $300.00 plus a few meals while in Quebec. All other costs for food/accommodations/travel *from Ont. are included.  Participation in both venues is optimal but there is some flexibility if you can only attend one or the other.   Contact Lynn Ironside  by September 28th to confirm your place on this small team.  
Interested in having DOVE Canada Mission bring a prayer team to your community? Please contact Lynn Ironside for details 
*                                 *                              *                                     *                              *
DOVE Canada Missions aims to increase the awareness of  various opportunities, including prayer and financial commitments, for the DOVE churches in Canada to partner with those who are currently serving as missionaries within DOVE Canada and DOVE International.
We are  partnering with DOVE Missions International  in the goal to grow to at least 1,000 churches by 2020 to exalt Christ in many nations.  Focused prayer is required to achieve this church planting challenge.  DCM supports the vision of DOVE International in launching strategic intercession teams and  training prayer leaders for future prayer teams.
DCM invites you to consider being a member of an Intercession Team in 2018. For further details of planned teams,  please contact Lynn Ironside